5 Reasons why Cold Storage Forklifts Use Lithium
When the COVID-19 pandemic hit, it accelerated the adoption of e-commerce and online shopping. High double-digit growth rates are expected to happen for at least five years and refrigerated warehousing is expected to follow this trend. According to a 2019 CBRE industry report, every $ 1 billion increase in online spending necessitates an additional 100 million square feet of cold storage space to accommodate shipping obligations. [1] This represents a 47% expansion from the current level of 214 million square feet.
This new reality is challenging for cold storage facility operators who can't keep up with the demand. Doing more with less is an imperative and lithium-ion batteries are a proven way to optimize equipment utilization. Why is Lithium ideal for your cold storage environment? 
Let's dive into each element in more detail! 
Energy Chemistry
According to Jim Ripkey, president of Hy-Tek Material Handling Inc., batteries are often overlooked when considering use in a cold environment. For instance, at 30°F, (lead-acid batteries operate at 75% efficiency, at 10°F they operate at 56% efficiency, at 0°F they operate at 45% efficiency and at -20°F they operate at 20% efficiency. [2]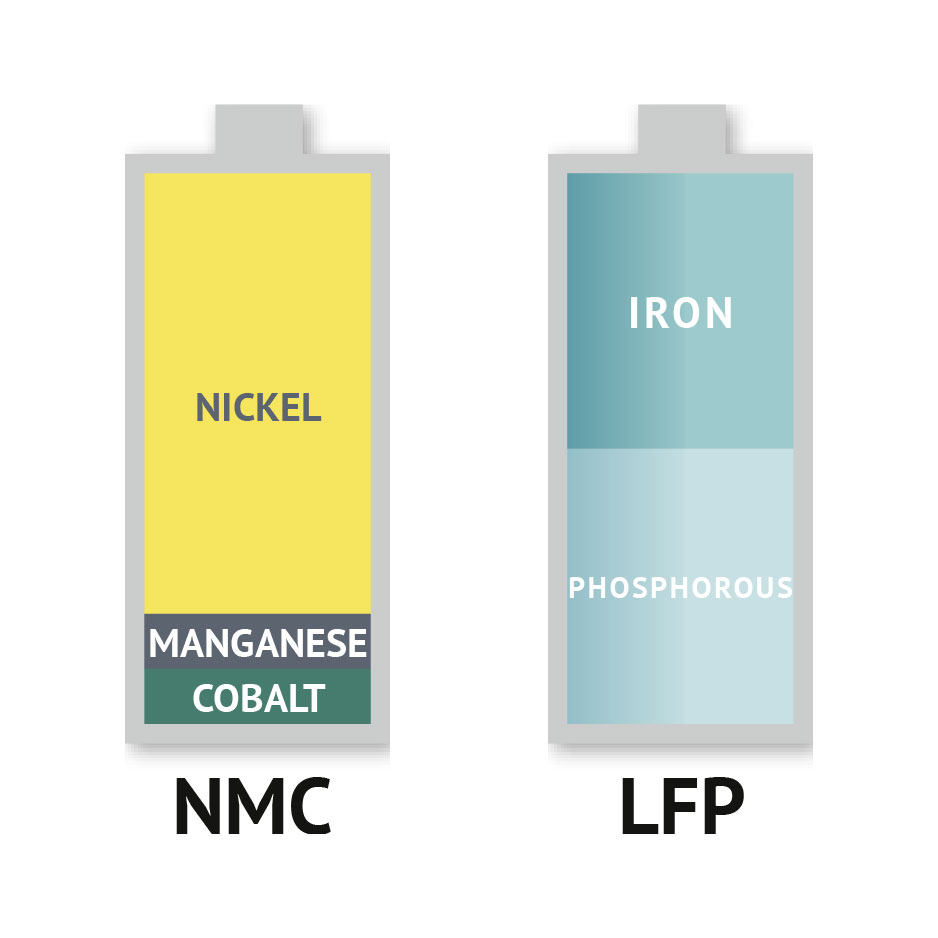 Employing appropriate cell chemistry is key to ensuring forklift batteries can sustain the required level of performance. Heated jackets, heated seats and handles or warming cabs are examples of forklift add-ons that require additional power. Lead acid batteries can't deliver the needed capacity due to impeded chemical reaction, condensation and exposure to cold environments.
Lithium can deliver the needed energy, although which of predominant cell chemistries is right for your operation? Lithium-ion phosphate (LFP) cells offer higher durability/cycle life and Nickel Manganese Cobalt (NMC) provide 30-35% higher energy density. Based on application experience and greater power output, NMC delivers better performance in cold storage environments. [3]
To maximize usage of available space within an existing warehouse footprint, facilities across North America are expanding vertically. Taller racking requires more energy to reach higher heights, which can be effectively delivered through a lithium conversion. Research in cell chemistries can help to determine the lithium solution that represents the best fit for your operational needs.
Temperature Stability Design
Lithium batteries coming from top suppliers are fully sealed and shielded from the elements. To achieve higher thermal control, some battery manufacturers encase the cells with a phase change material. With this enhancement, each single cell is perfectly insulated. With sensors, heating modules and a state-of-the-art battery management system (BMS), lithium providers like UgoWork, ensure stable cell temperature is achieved and battery performance is maximized.
Utilizing a cloud-based monitoring system, temperature is analyzed and optimized to ensure continuous uptime and lower operating costs. If issues arise, service support is alerted so corrective measures can be taken and peak efficiency maintained.
Charging Connector
Working in a cold environment is challenging and manipulating a charging connector can be difficult and frustrating, especially when wearing thick winter gloves. UgoWork offers an ergonomic charging coupler, which can be easily manipulated for a quick and speedy connection. Identical to the ones used in automotive EVs, these connectors have been developed and tested for the harshest conditions and are a perfect match for the coldest storage facilities.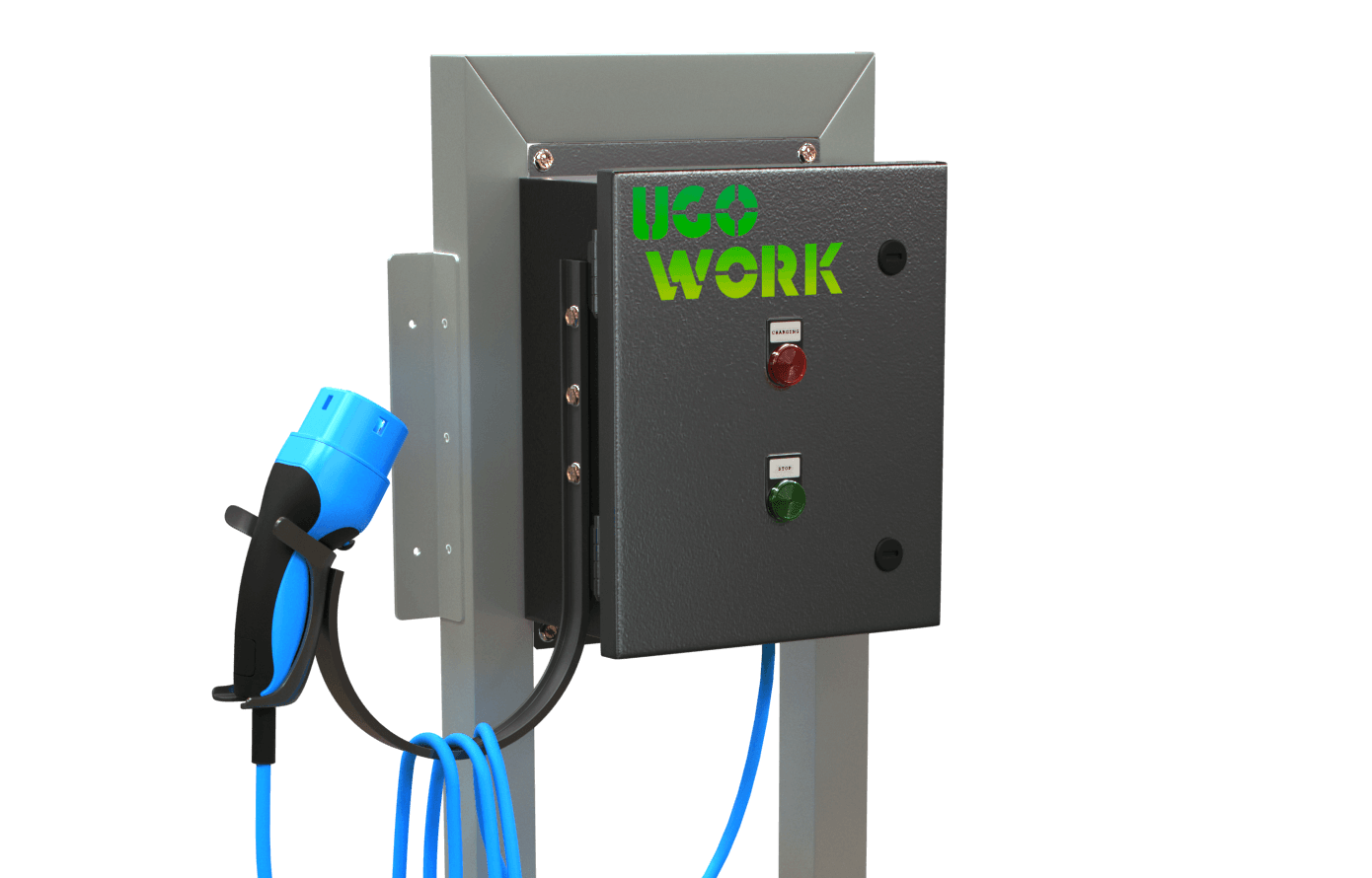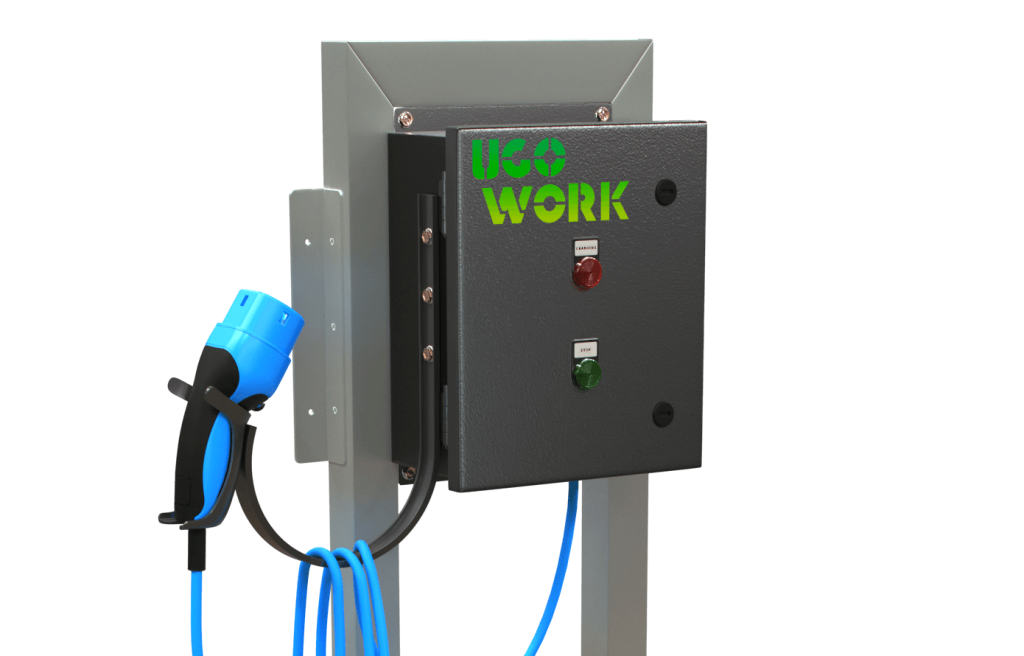 Staff Exposure
Frozen storage is the most demanding working environment and where operation efficiency should be optimized. Existing lead acid battery infrastructure means staff time is wasted in battery rooms with mandatory watering, battery changes and long equalization charges. This necessary maintenance comes with the added risk of acid spills and gas fumes that may be generated during charging protocols.
When lithium batteries are implemented, battery rooms are eliminated as the batteries are virtually maintenance free and always stay in the forklift.  Overcoming the limitations of lead acid means fumes and acid are avoided, eliminating staff and food exposure.
Sophisticated battery solution providers, like UgoWork, optimize energy consumption through AI-enabled analytics programming. Battery data is transferred to the cloud where it is compared against established benchmarks to help clients improve fleet efficiency and optimize equipment utilization. One of the more positive outcomes is a better employee experience and less time spent in the cold.
Experience
The past is a good predictor of future success. The market for operational improvements is growing and consequently lithium adoption is expanding. For 3PLs, forklift challenges occur in cold storage facilities and lithium conversion eliminates these issues. LiBs help supply chain participants to increase capacity of their forklift fleets and accessibly achieve better operational performance. As a best practice, choose reputable suppliers who have a solid track of success, have been in business over five years and solicit feedback from current clients.
Lithium-ion battery solutions are helping cold storage distribution centers across North America to solve their forklift energy needs with a greener material handling resiliency. Until we're able to overcome the limitations of working in cold storage, don't forget your tuque!
Contact our Energy Experts to discuss the opportunities of Lithium in cold storage applications.
About the author:
Charles Girard is a highly motivated project director with over 15 years of experience supporting businesses. He graduated with an International Business degree from McGill, and earned his MBA from ESCP Europe. Charles started his career at Deloitte and drove continuous improvement in performance and profitability. Over the course of his career, he developed a sharp expertise in energy and clean technology.