Energy experts moving sustainable energy forward
Everything you interact with comes from somewhere, from the food you eat to the tires on your car. It is transported from the factory and warehouse to your home through a complex logistics network that relies on various equipment from the freight trucks to the forklifts that operate 24/7.
At UgoWork, we envision a sustainable world driven by intelligent resource management and efficiency. We are committed to reducing the supply chain carbon footprint. We are passionate about energy and it's cost to our clients.
We believe organizations can win the sustainability challenge by seamlessly integrating energy savings into their operations without compromising performance.
We believe organizations can win the sustainability challenge by seamlessly integrating energy savings into their operations without compromising performance.
We provide the most advanced, cost-efficient, and proven energy management program in the material handling industry.
2015
2017
2018
2019
2021
2022
2023
January
Ingeniarts Technologies Inc. takes off in Quebec, Canada
March
Official launch of the first UgoWork commercial product
March
Partnership with Quebec's largest 3PL
September
Official launch of UgoWork
March
Closing of a Series A equity financing round
July
First sale in the US
September
New head office to support aggressive expansion strategy
January
UL 2580 certification of W207 | 24V model
April
Approval from two major forklift OEMs
January
UL 2580 certification of the full UgoWork lineup
March
Approval from another major forklift OEM
May
$2M in funding from Investissement Québec's Compétivert initiative
October
Approval from another major forklift OEM
November
Canada's Companies to Watch in Deloitte's Technology Fast 50™ program
November
Closing of a $22.8M Series B equity financing round
June
$3.2M in funding from the Government of Quebec's Essor program
August
Signature of a pan-canadian distribution agreement with Liftow
Bringing sustainable energy to the material handling industry
We are energy experts, powering the material handling equipment industry. By providing our customers with innovative products and solutions, we are giving them the best energy experience there is, while empowering them to be drastically better—in their core expertise.
Sustainability
We build for the long term and believe in respecting the planet and the people
Integrity
We do what's best for our group and our customers
Audacity
Everyday, we challenge the status quo and push limits forward.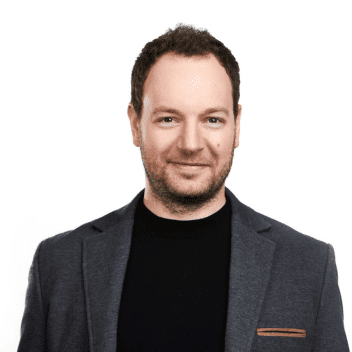 Philippe Beauchamp
CEO and Cofounder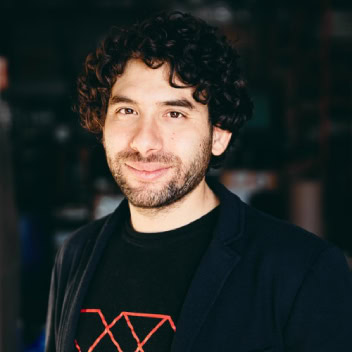 Rami Jarjour
COO and Cofounder
Moving forward the sustainable energy solutions for the material handling industry.
Philippe Beauchamp and Rami Jarjour are the brains behind UgoWork. As trained electrical engineers, they put their in-depth understanding of batteries' electromechanical components—specifically rechargeable Li-ion batteries—at the service of an industry at the supply chain center: material handling.
With one of the most discussed topics in MH recently, Philippe and Rami address the future of reliable energy for the supply chain. With UgoWork, lithium-ion, fleet data, and applied energy know-how join forces to ensure uptime and increase companies' production and efficiency in their material handling needs.
Before co-founding UgoWork, Philippe and Rami worked for Alstom Power, a global provider of industry-focused energy solutions, where they advised in the development of power solutions for hydro-electrical projects. They hold a bachelor's degree in electrical engineering from Laval University and pursued master-level studies on energy management at Sherbrooke University. They are also members of l'Ordre des ingénieurs du Québec and active members of Propulsion Québec, the cluster for electric and smart transportation.
Today, they bring together a team with complementary expertise and skills around a shared vision. UgoWork's mission is to provide the most advanced and sustainable energy solution to support the supply chain's needs. Together, they challenge and rethink the energy supply model in material handling and provide a solution for the industry's specific needs.